Training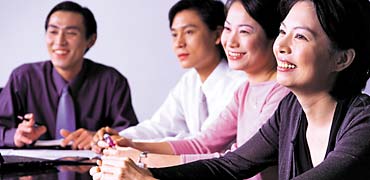 VCS-Trinity Consultants is a training provider specializing in International Trade, Logistics, Shipping, Banking and Marine Insurance and Cargo Claims.
Designed to help you succeed in international business, our public courses and customised in-house training, as well as personalised compliance audits will help your company grow its global business, increase profits, and avoid the type of violations that could put you out of business.
Public Courses
Shipping & Delivery Terms (Incoterms 2020): 21 & 22 Dec 2020
Learn all about shipping and delivery in respect of contract law, shipping law and international trade practices including Incoterms, the UN CISG, the US UCC and carriers/forwarders/specific industry terms. Reservation of Title (Romalpa Clause), "Kota Pelawan" and many other cases. A must for all traders.
» Course Details
Shipping Law & Bills of Lading
Know the implications of delivery of cargo without presentation of the original Bill of Lading, the Full Set rule, the shipping conventions and laws including limitation of liability and time-bars, among other issues.
» Course Details
Marine Cargo Insurance & Claims Handling
Learn the new Institute Cargo Clauses, cargo loss prevention practices, steps for recourse for losses, the claim process, the rules on limitations of liability, time-bars, exclusions and subrogation of claims.
» Course Details
Laytime & Demurrage MasterClass
Understand concepts and current practices in laytime and demurrage calculations for conventional, general, container and dry / wet (tanker) cargo chartering. Address uncertainties in laytime and demurrage definitions currently used in charterparties and minimise disputes arising from how they are interpreted. Understand the contractual and legal complexities surrounding laytime and demurrage.
» Course Details
MasterClass: Tanker Chartering
Learn the rights, responsibilities and liabilities of parties to a Tanker Charter; how to negotiate, fix, perform and conclude a charter; settling laytime, demurrage, warranty and other issues. Discussion of specific clauses of INTERTANK VOY76, INTERCOA, and SHELLTIME CP.
» Course Details
Maritime & Shipping Payment Terms (Letters of Credit, etc.)
Learn the entire range of payment options for the Maritime & Shipping Trade including Letters of Credit, Freight Prepaid Freight Collect, Open Account, Deferred Payment, Bonds, Guarantees, Bank Drafts, Telegraphic Transfers Trust Receipts, Discounting Post Dated Cheques and Barter, 3rd Party Bank Default Assurances, Cash, Due Diligence, Credit Searches, Risks Management and Remedies.
» Course Details
Ship Chartering
Learn all about charter parties and the legal aspects of chartering and avoiding pitfalls. Detailed discussion of clauses from selected charter parties including GENCON, COA, BARECON, and BALTIME.
» Course Details
Project Cargo Logistics Management
Learn how to plan and execute a project move, and the legal aspects of Liability, Insurance and Claims handling in multi-modal moves and the use of GANTT Charts, CPA, Lashcon, Loadouts, Ballasts, etc.
» Course Details
Maritime & Shipping Frauds
Clever things that people do to cheat in business and how not to be the next victim!
Frauds involving Letters of Credit, Bills of Lading, marine insurance, shipping indemnities & guarantees, scuttling, hijacking, phantom ships & cargo, piracy, and many other real cases.
» Course Details
Maritime & Shipping Contracts For Non-Lawyers
(Effective Contract Preparation & Negotiation)
Gain a detailed appreciation of the crucial elements and concepts of contract law and contract formation. Understand and manage key provisions of contracts relating to liability, indemnity limitations, time bars, penalties, damages, caps, jurisdiction, and Law clauses which can make or break a contract. Topics include structuring and building the contract, offer, acceptance, common contract clauses, safeguarding IP, patents, rights and copyrights, testing, variation and confidential provisions.
» Course Details
Customised Training & Development
VCS-Trinity Consultants works closely with clients in providing Training Requirement Assessments, Program Development & Delivery, and Monitoring & Review of the impact of the training programs to suit their particular needs. Our clients are provided not only with knowledge but also the skills and ability to handle the tasks for which they are trained.
We have developed and conducted programs in countries such as Saudi Arabia, United Arab Emirates, Maldives, Mauritius, India, South Korea, China, Hong Kong, Laos, Vietnam, Cambodia, Myanmar, Thailand, Philippines, Brunei, Indonesia, Malaysia and Singapore on areas including:
Understanding Business Contracts
Contract Preparation & Negotiation
Oil+Gas EPCIC & other specific Oil+Gas Contracts
Procurement Contracts
Purchasing & Supply Management
Construction, Installation & Commissioning Contracts
International Trade Facilitation
Turnkey Project Management
Service Level Agreements
Marine Insurance & Claims
Contact us today to discuss your organisation's particular training needs.